When you tell people you are headed to Manitoba Canada...in November...they look at you like there might be something just a little bit wrong with you. When your pre trip documentation warns you to bring all your warmest clothing and ALSO promises to provide you with an additional huge parka and boots, you begin to wonder if a trip to Aruba might have been the better choice. But then you spot your first polar bear; at first almost indistinguishable from the glacial rocks studding the frozen ponds, but then it heaves its bulk up to stretch and starts plodding on enormous paws across the white, undulating tundra towards your specially designed polar rover. It curiously sniffs, lifting its massive head towards you, you look into the eyes of one of the biggest predators on the planet and see a curious, intelligent animal making a life on the ice and snow. Then you realize you are blessed to have this moment in the wild with one of the worlds most incredible animals. And for me, I'd trade every umbrella drink, and all the white sandy beaches of the Caribbean for this amazing moment!
There is no doubt that a trip to Churchill Manitoba to search for polar bears in the wild is not most people's idea of a vacation, but for people who love wildlife and learning about cultures and environments different from their own, it is an amazing adventure! I've started posting our trip report with more photos and video being added every day trip report Click Here
No parkas or boots needed to enjoy Jeff's photos from our recent Natural Habitat Adventures Polar Bears of Churchill trip in November!
Also, see our other Polar Bears of Churchill blog posts Polar Bear Mama Drama and Polar Bears of Churchill Day 1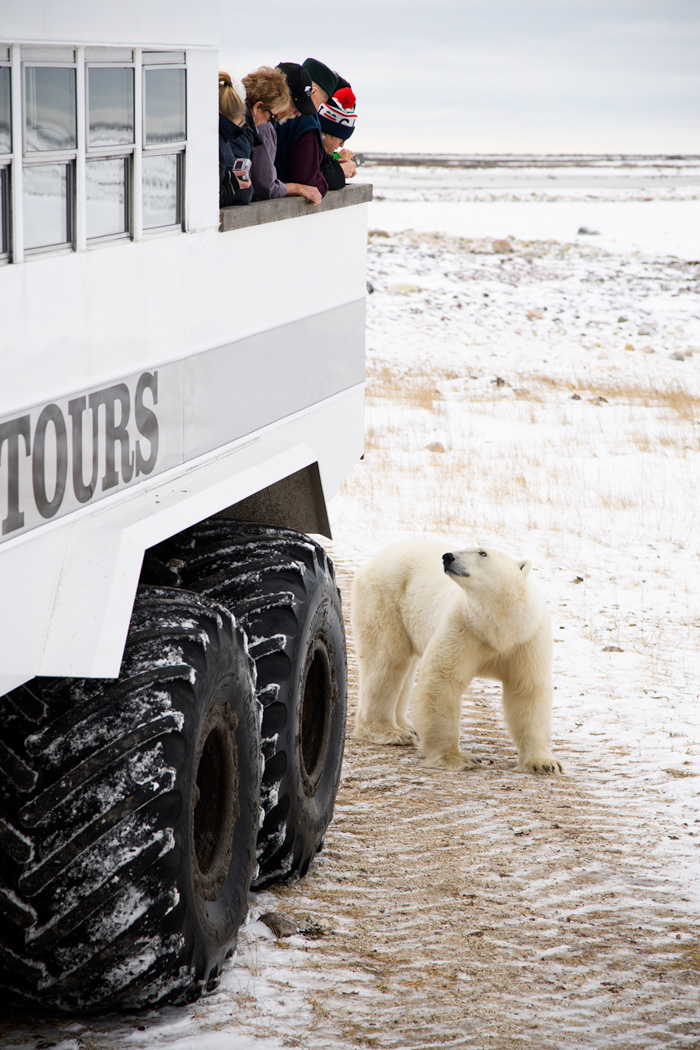 A gallery of photos depicting the experience of going to seek out polar bears in Churchill