Arizona Trip Report
by K Klofft, Photos: J Klofft Video: K Klofft
February in Phoenix/Scottsdale is just on the cusp of high season. Tacking on some touring after a business trip, we found things geared up, but not so busy we couldn't grab a table at a hot spot or make last minute tour plans! We had an unseasonably cold weekend, but that made it comfortable to take in some of Arizona's unique and popular attractions. We stayed at the Scottsdale Plaza for the business, where we had a 2 room comfortable villa with a kitchenette (for a phone call and $20 fee I was able to get a microwave delivered in 10 minutes and prepare breakfast and lunch daily, saving on the meals budget) We extended our stay there, doing day trips from our Scottsdale base. We found the resort to be well located for exploring the area, but it requires a rental car or using uber to get around.
Grand Canyon
Choose how you'd like to visit the Grand Canyon.
Stay in Grand Canyon Village or in the canyon- book and plan well in advance, reservations for hotels and campsites are usually fully booked one year in advance, many are assigned by lottery. For National Park property reservations contact Xanterra who handles the concessions at the park.
Tour with a group that has already booked rooms in the Grand Canyon Village, this is usually fully guided tour and will add cost but value to your visit, as well as handling all the logistics.
Visit the the quieter North Rim, which is only open seasonally, but far less crowded.
Some of the native groups have lodges and attractions on their property where you can visit and explore the Grand Canyon. One popular attraction is Grand Canyon Skywalk.
Book a tour to ride a mule into the canyon
Take a rafting trip down the Colorado in the Grand Canyon
Hike and camp into the Grand Canyon (a back country permit is required)
Fly from Phoenix/Scottsdale or Las Vegas. We flew with Westwind Air Service who handled our flights and tours seamlessly and safely.
A big decision to make, is how to explore the Grand Canyon. There are several ways to experience Arizona's biggest tourist attraction. We considered a stay in Grand Canyon Village in the National Park. This generally requires a lot of advance planning, since many of the properties book up completely a year in advance. Because we were planning in February, when the weather at the Grand Canyon is very cool, we were able to find a room at the Kachina Lodge available at the last minute, but we couldn't make reservations at El Tovar or the El Tovar dining room for dinner. In the end we decided to do a fly in trip from Scottsdale with Westwind Air Service.
This was an excellent choice, because it allowed us to spend less time relocating and driving during a short weekend trip, and as I posted here on our blog Sometimes You Have To Get High! There is nothing more spectacular than seeing a wild landscape from the air. We signed up for a Grand Canyon Signature Tour - South Rim with Pink Jeep Ground tour. Westwind Air and Pink Jeep provided a seamless experience. We arranged for a pick up at our hotel lobby, we transferred to a small airport, where we met out pilot, had a safety briefing and enjoyed a narrated flight north through Sedona, by the painted dessert and over the Ponderosa pine forests. We had a 30 minute flight seeing tour over the Grand Canyon, circling so everyone could see both sides of the canyon.
Westwind Air Service Tour
Video of take off from Deer Valley Airport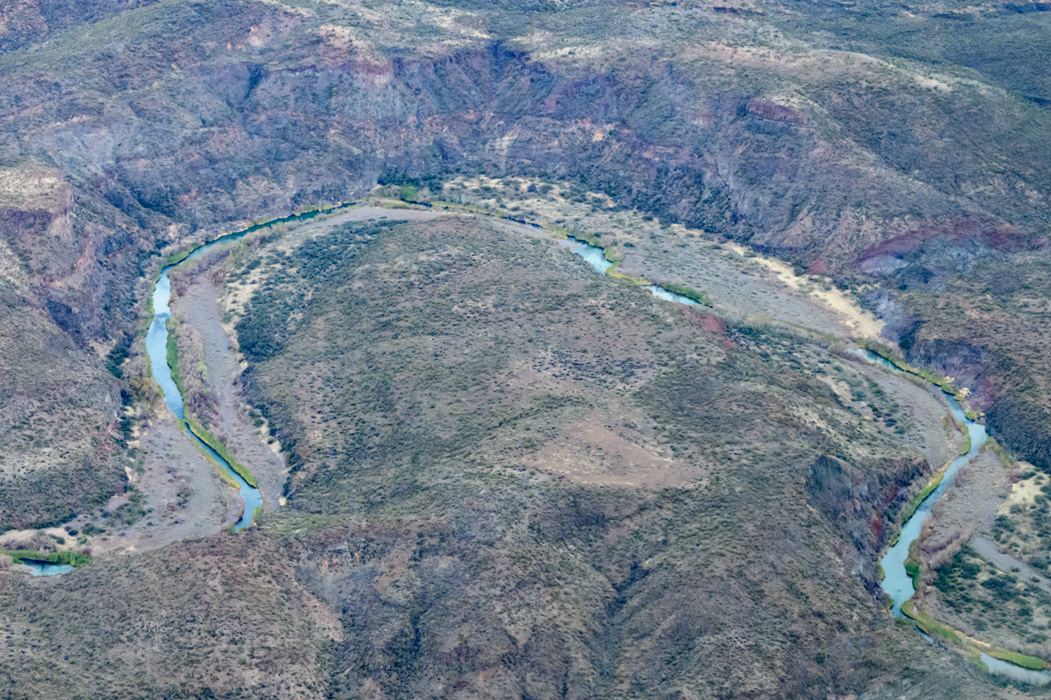 North Rim (click to play video)
Pink Jeep Tours Grand Canyon
Once we landed at the Grand Canyon Village airport, a pink jeep and our guide was waiting for us. Although the jeep looks like it might be chilly, in 50 degree weather, it cozy thanks to lap blankets and a strong heater. We stopped at several of the Grand Canyon overlooks.
After a few hours touring Grand Canyon National Park with Pink Jeep Tours, we were transferred back to the airport for our flight back to Scottsdale. We went back by a different route, which although not as scenic, it was interesting to see parts of Arizona that has only dirt tracks for roads
Desert Botanical Gardens
A friend who retired to Scottsdale, was always posting photos of the Desert Botanical Garden on social media. My first stop was to catch up with my friend and visit with her at the garden. The garden is true garden lovers paradise, my friend, a new resident, spent hours exploring the garden to xeriscape her new home and preserve Arizona's water in the desert environment. There are many volunteer docents interpreting parts of the gardens for guests and acres of different environments to explore. (garden photos by Kathy Klofft)
Trip Report Still Under Construction! Check back soon for more on Pheonix/Scottsdale, Tuscon and Saguaro National Park