Liberty Of the Seas
Home ported in Galveston Texas in early spring 2018. A Freedom Class ship with recent upgrades in specialty dining venues and on board water slides.
Our Cabin 7408 Aft Corner
A standard E1 balcony cabin, but with extended balcony due to its location along the starboard side of the aft. This cabin sleeps 3 with a pullmna bed over the regular beds.
Top to Bottom Tour of Liberty
Given the amount of photos of these ships available online, Jeff focused his attention on using interesting lenses, capturing vignettes and unique angles...hope you enjoy a "different" look at Liberty of the Seas. (All photos by J. Klofft except where noted)
Deck 15 Chapel
Deck 14 Olive or Twist Night Club and Suite and Diamond Lounges
Deck 13 Golf Course (forward) and Sports deck with Flow Rider and Slides (aft)
Deck 12 Spa and Fitness (forward) jogging track (midship) and Childrens programs and Johnny Rockets (aft)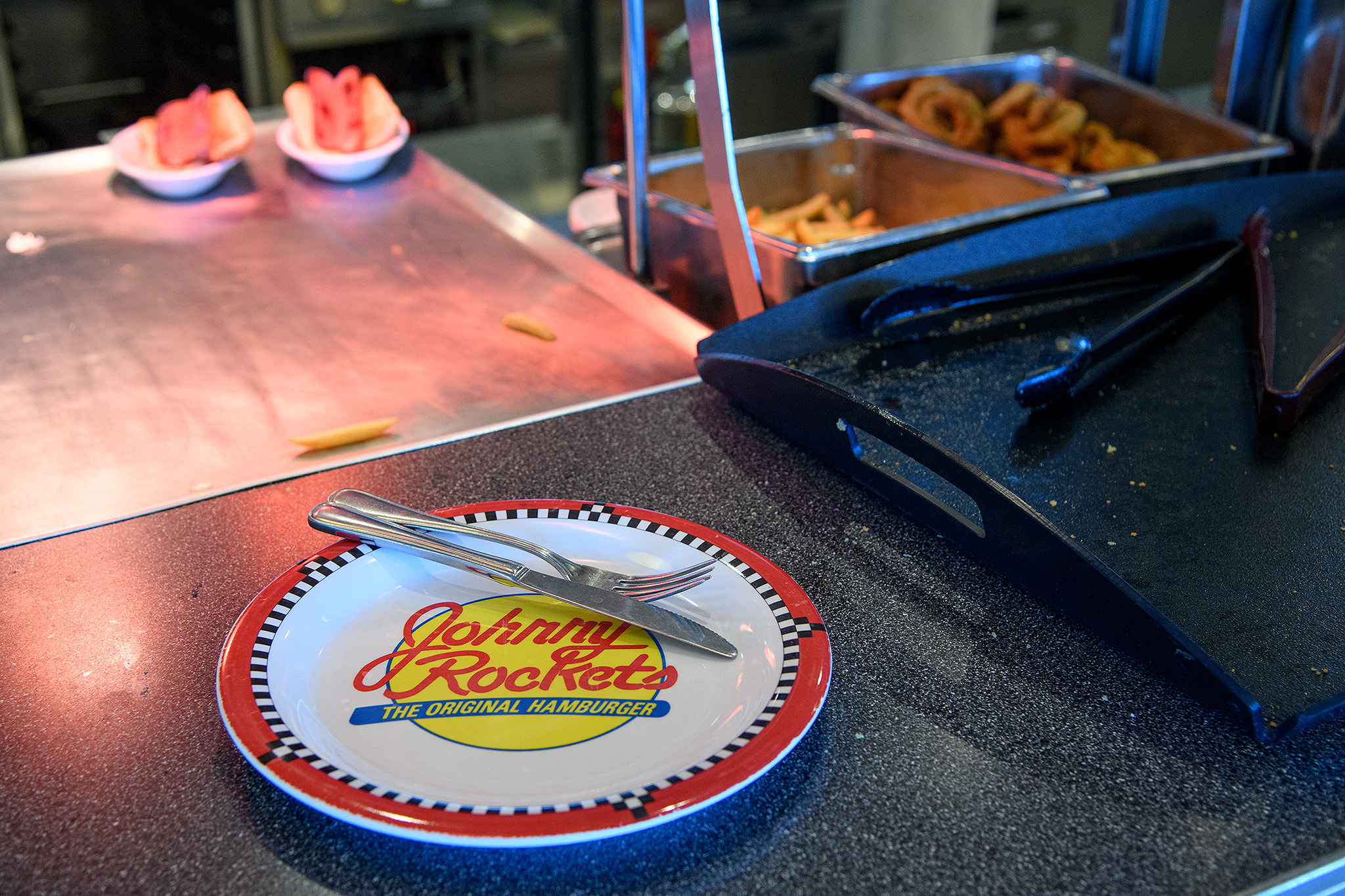 Deck 11 Solarium (forward) Pools (midship) and Windjammer (Aft)
Decks 6, 7, 8, 9 and 10 have passenger cabins, however in the middle of each deck you can find, the RC online computer lounge 8, library 9 and card room 10.
Deck 5 Star Lounge (forward) Royal Promenade (mid ship) and Botticelli Dining Room (aft)
Deck 4 Platinum Theater (forward) outdoor promenade and muster stations, Sabor, schooner bar, casino, photo shop, and Boleros lounge (mid ship) Michelangelo Dining Room (aft)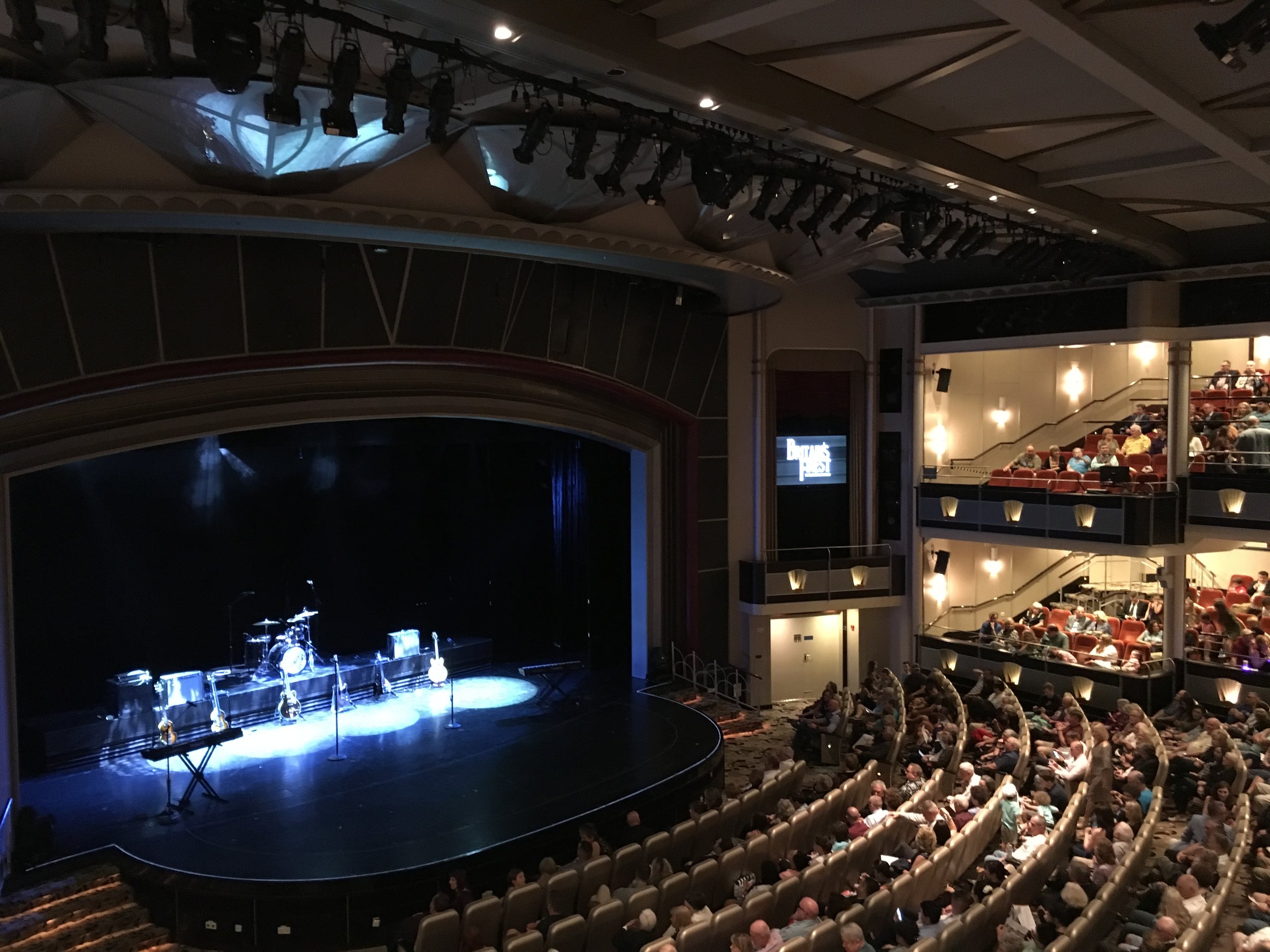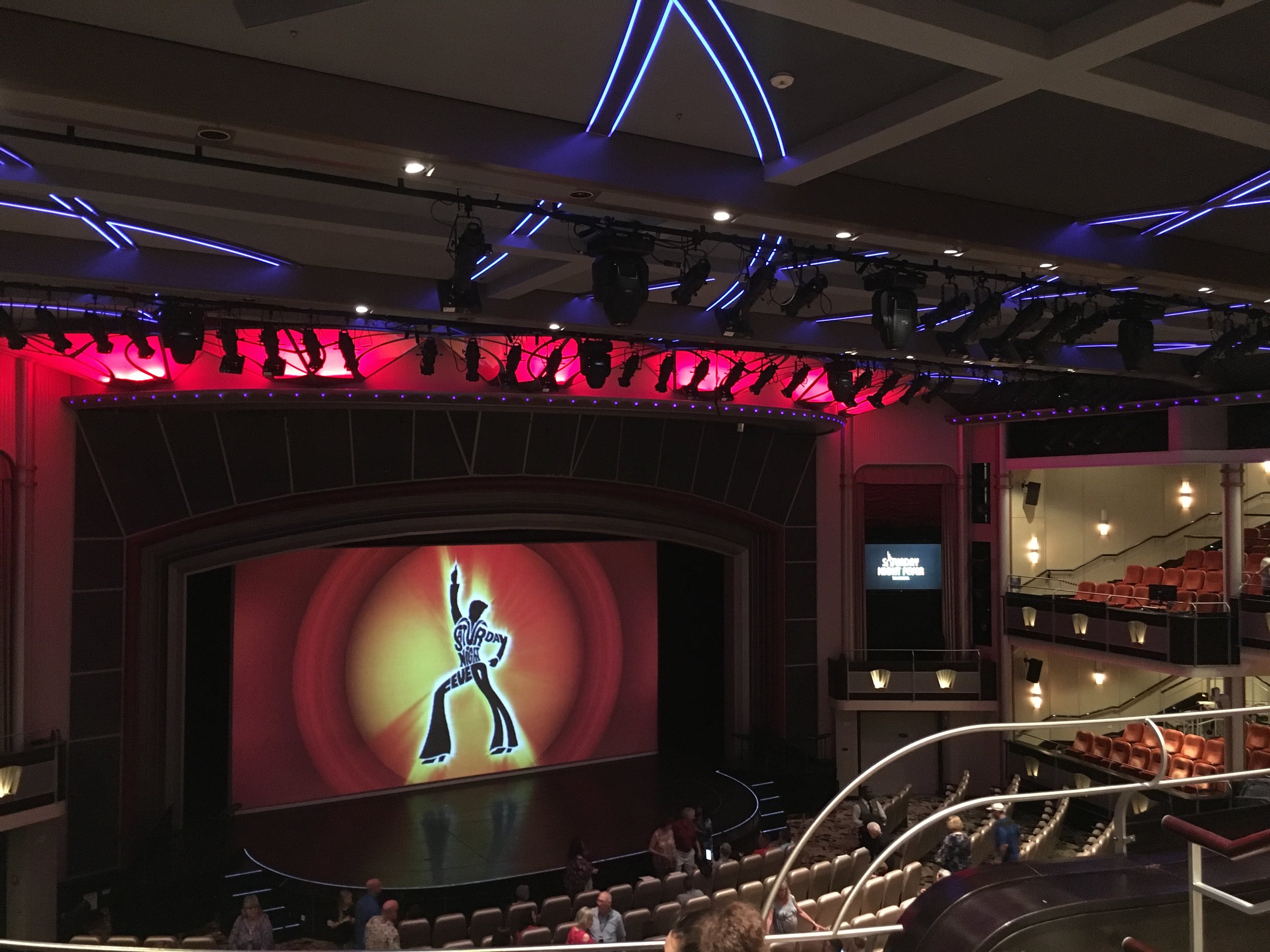 Deck 3 Platinum Theater main level (forward) Studio B ice rink and On Air Studio and Art Auctions (mid ship) and Rembrandt Dining Room (aft)
On Air Studio for Karoke and Art Auctions Deck 3
Encore Ice Skating Show at Studio B Deck 3
Below Decks
A rare video of the I 95 corridor (main crew artery at the bottom of the ship) where passengers had to pass to get to the tenders in Grand Cayman) Click on the photo below to see a time lapse video of the journey through the center of Deck One!
Ships tour under construction! Check back for more Liberty of the Seas pictures!