There are certain places you can travel, where for a short time, you can be a witness to a spectacular natural event. Whether following migrating wildebeests in Africa, seeing cherry blossoms in full bloom in Washington DC, or hoping to see the tulip fields in Holland, its important to do a little research well ahead of time. Special "annual" events are usually short in duration, exact seasons can vary with weather conditions, and accommodations for visitors can fill quickly and far ahead of time.
Luckily for us, a last minute trip to the Netherlands in early May (look for more on our trip Amsterdam coming here soon) allowed us to catch the last gasp of the colorful spectacle of spring bulb flowers that makes the Netherlands so popular in spring. We were able to find an apartment in Amsterdam for the weekend and book a bus tour out to Kuekenhof Gardens, about an hour outside of Amsterdam with little advance planning.
Keukenehof
Tulips aren't native to the Netherlands, but they loom large in the culture and history of the Dutch seafaring merchants. Tulips were brought back by Dutch merchants from the Mideast, the pretty flowers grew well in the Netherlands, and became hugely popular and valuable during the golden age. During that time, according to their own website, Keukenhof was a 15th century castle, which eventually became an exhibition park for several tulip growers and exporters in the middle of the 20th century. 2019 will be it's 70th year as a park hosting visitors from all over all over the world for just a few weeks every spring (usually from early April to Mid May)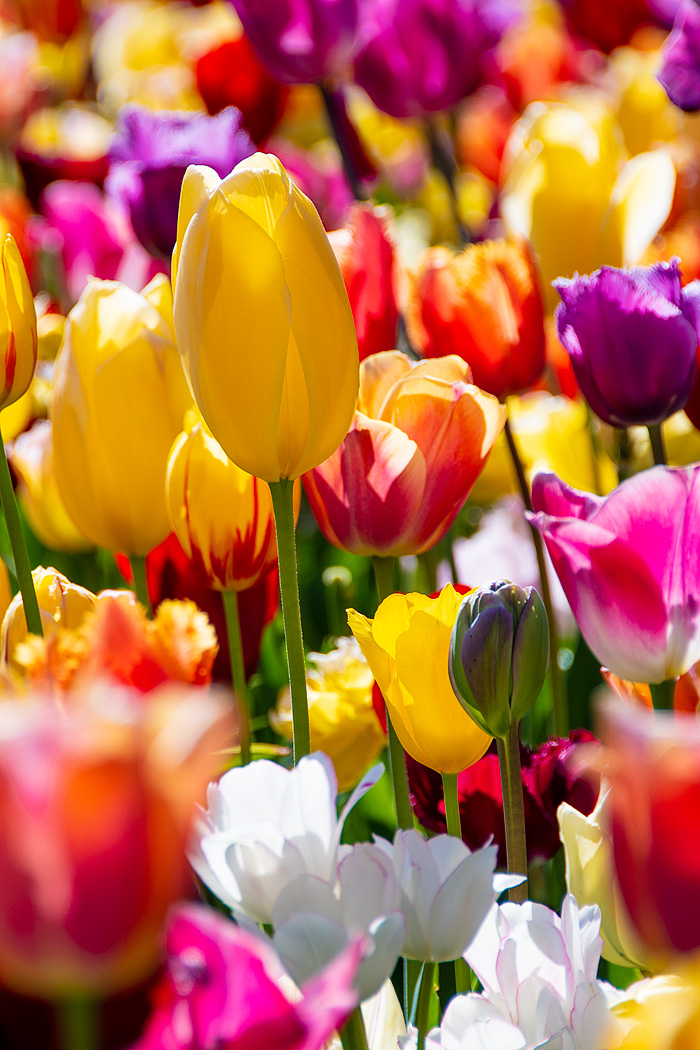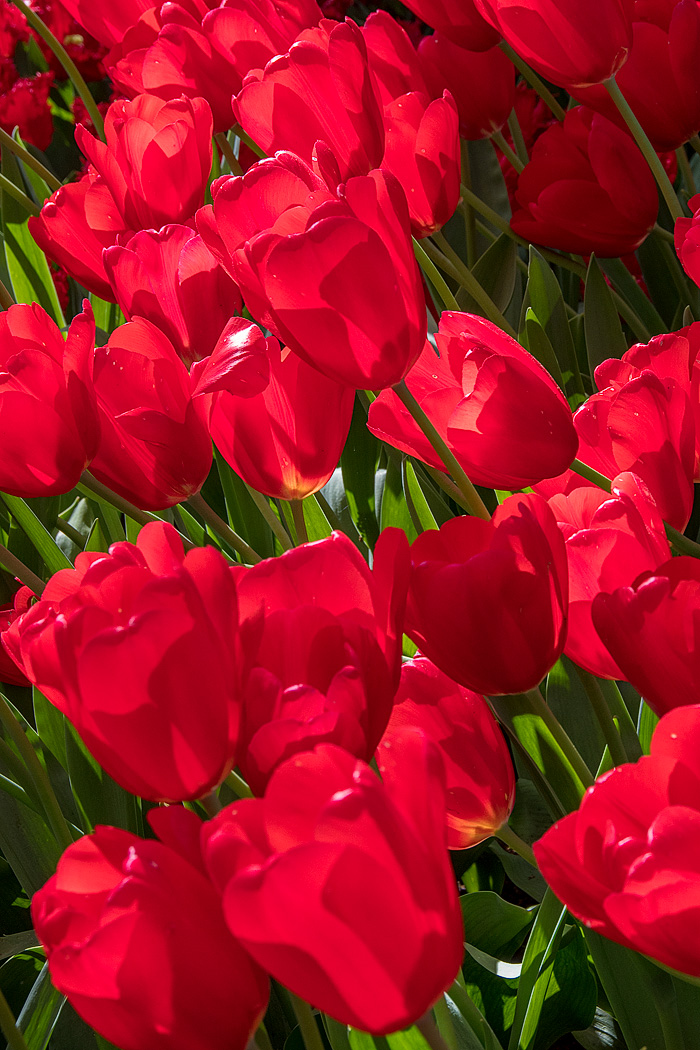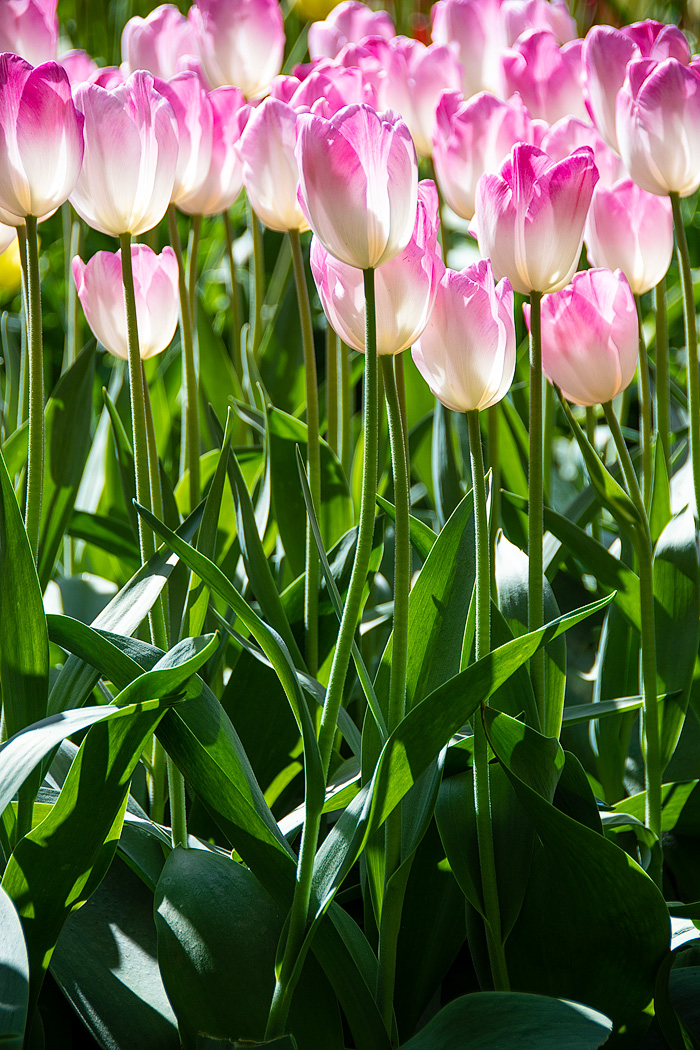 Most of the tours and buses to Kuekenhof leave from an area near the Centraal Station in Amsterdam. Buses operated by Keukenhof can be booked on line, and there are also a variety of tour companies that run seasonal tours, most with guided interpretations along the hour long bus ride, and then setting guests out on their own once they arrive at Keukenhof with a return time to take the bus back to Amsterdam.
Individuals with rental cars can make the easy drive to Keukenhof and park in the large parking lots, although traffic can thick during peak hours. Many people from the Netherlands use bicycles to travel the easy flat trails, and an ambitious rider willing to ride a few hours and then walk several Km around the park and bike back to Amsterdam, could make use of bicycles to get to Keukenhof, although bicycles are not allowed IN the park.
Exploring Keukenhof
The park is arranged in a roughly circular pattern, with paths fanning out from the entrance plaza and parking lots . There are several guest service areas arrayed at the edges of the park, each with restrooms, some version of dining (some are sit down cafes, some are cafeterias) gift shops, and buildings with indoor floral or educational displays. Each guest area features plenty of "selfie" or photo booth areas to take photos. In the center are several large green houses with more expansive displays of other flowers offered by the growers and importers who present at Keukenhof Gardens.
Around and between each of these areas, are dozens of curving, meandering paths, with hundreds of thousands of flowering bulbs planted in huge colorful rivers of blooms.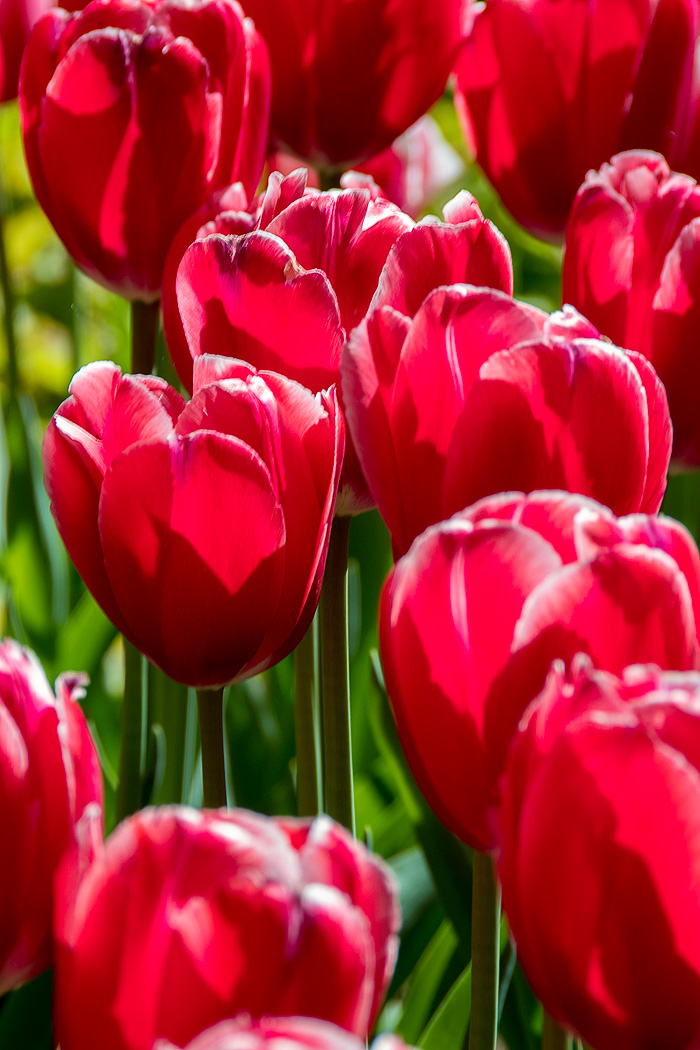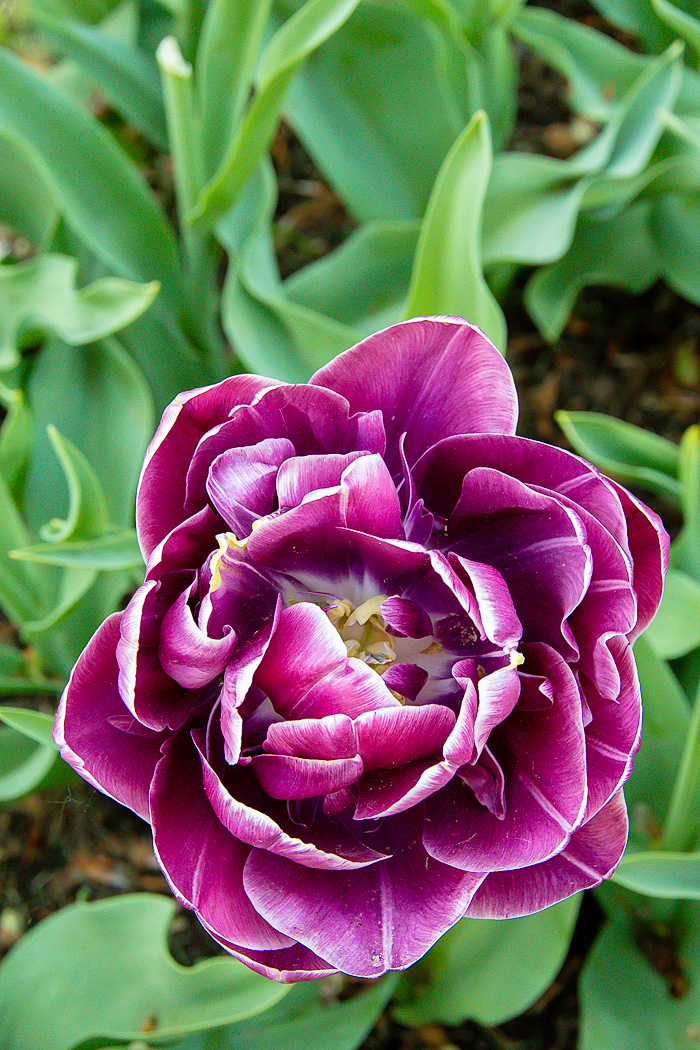 The flowers are not only gorgeous in the aggregate, in fascinating color combinations, but they are amazingly detailed and beautiful up close as single flowers too!